SHOW RING

BEST BRACE IN SHOW DAY #1
SHOWING
SNIFFNTELLS WROYAL CRYSTAL
AND
SNIFFNTELLS WROYAL IVORY
FOR MY MOTHER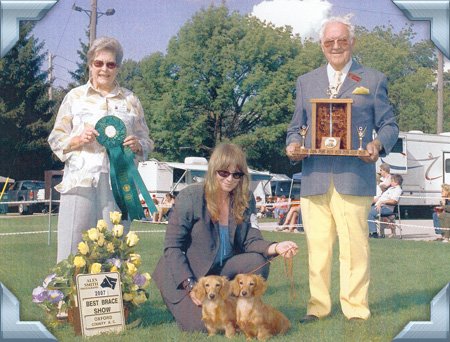 BEST BRACE IN SHOW DAY #2
Sniffntells Wroyal Rufus Junior Puppy Winning Group 3rd
His 3rd day in the show ring! Owner Ashley Melendez
Breeder Shirley Thompson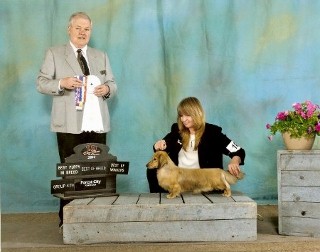 Sniffntells Wroyal Rufus Junior Puppy Winning Group 4th
His 4th day in the show ring! Owner Ashley Melendez
Breeder Shirley Thompson

HE IS NOW A AMERICAN CHAMPION!
Crocus Creek Kennel would like to send out a
Big Congratulations to Can Champion Sniffntells I repeat The Beat (Oliver)
Handler Tina and new owner Laurie of Montdox Dachshunds on all the
Great Successes in the US show ring! Oliver is now well on his way to his US Championship!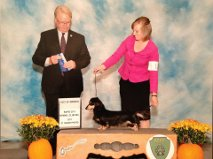 Oliver's show photos from his very first weekend showing in the USA in Rapid City, SD in October.
He won a whopping 7 points that weekend.
Oliver then went on to compete in Pueblo, CO in November a few weeks later,
taking home Best of Winners again for a major win. Go team Ollie and Tina!
Oliver was born and bred at Crocus Creek Kennels Sire Can Ch Sniffntells Goldrush
Dam Woryal Eclipse At Sniffntell
The Purina National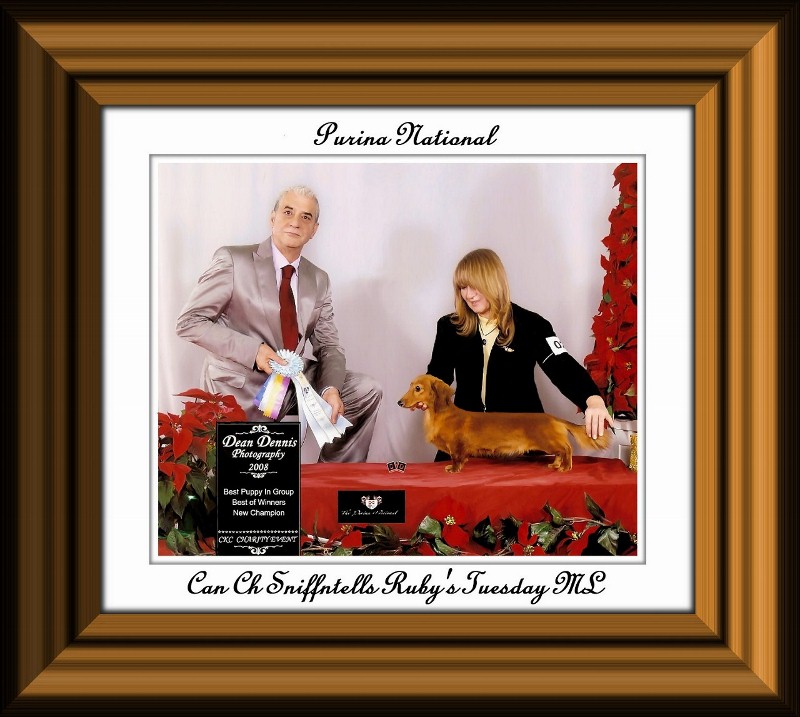 1st in Puppy Group
http://caninereview.ca/TOPDOGS/Topdog_archives/topdogs2008/topdogsGP2-2008.html
CAN CH SNIFFNTELLS RUBYS TUESDAY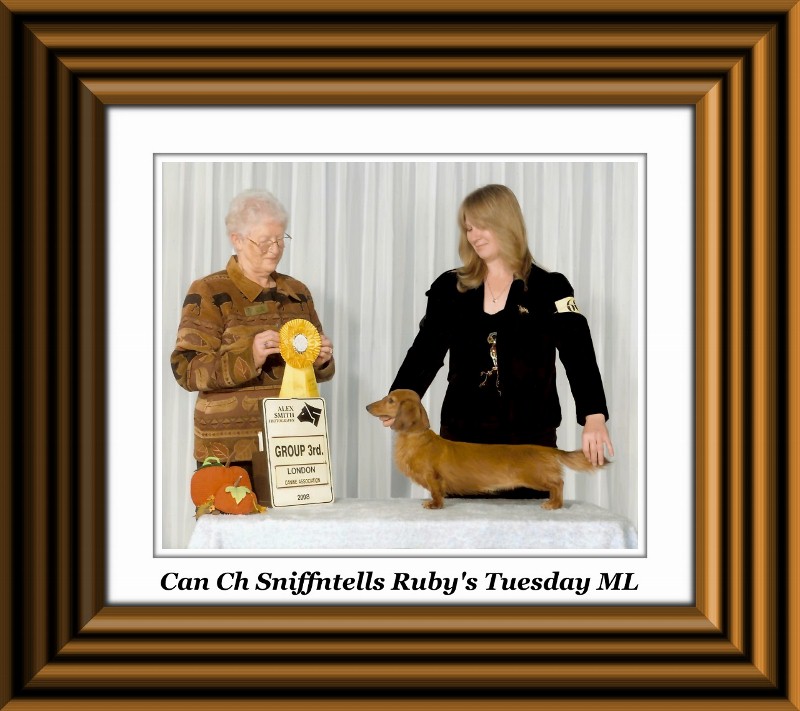 http://caninereview.ca/TOPDOGS/Topdog_archives/topdogs2008/topdogsGP2-2008.html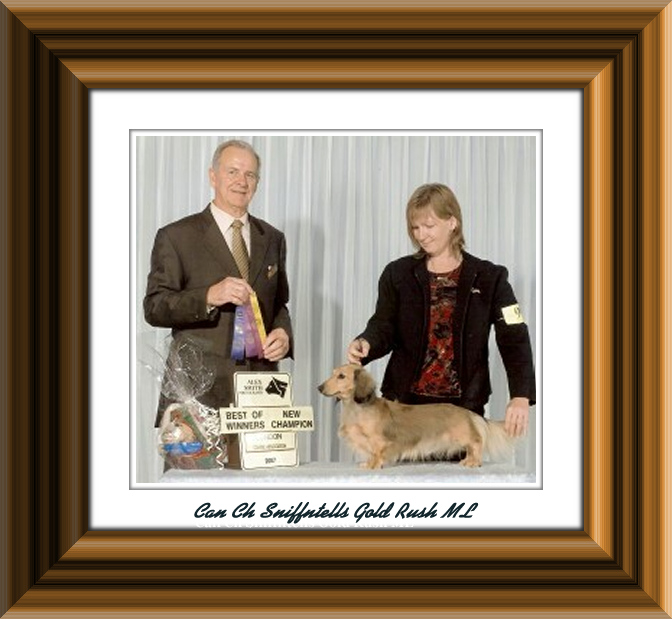 CH SNIFFNTELLS GOLDRUSH ML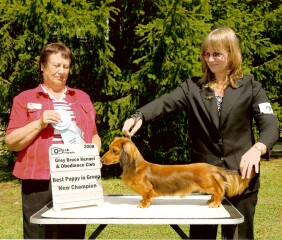 CAN CH SNIFFNTELLS SNOW AND ICE ML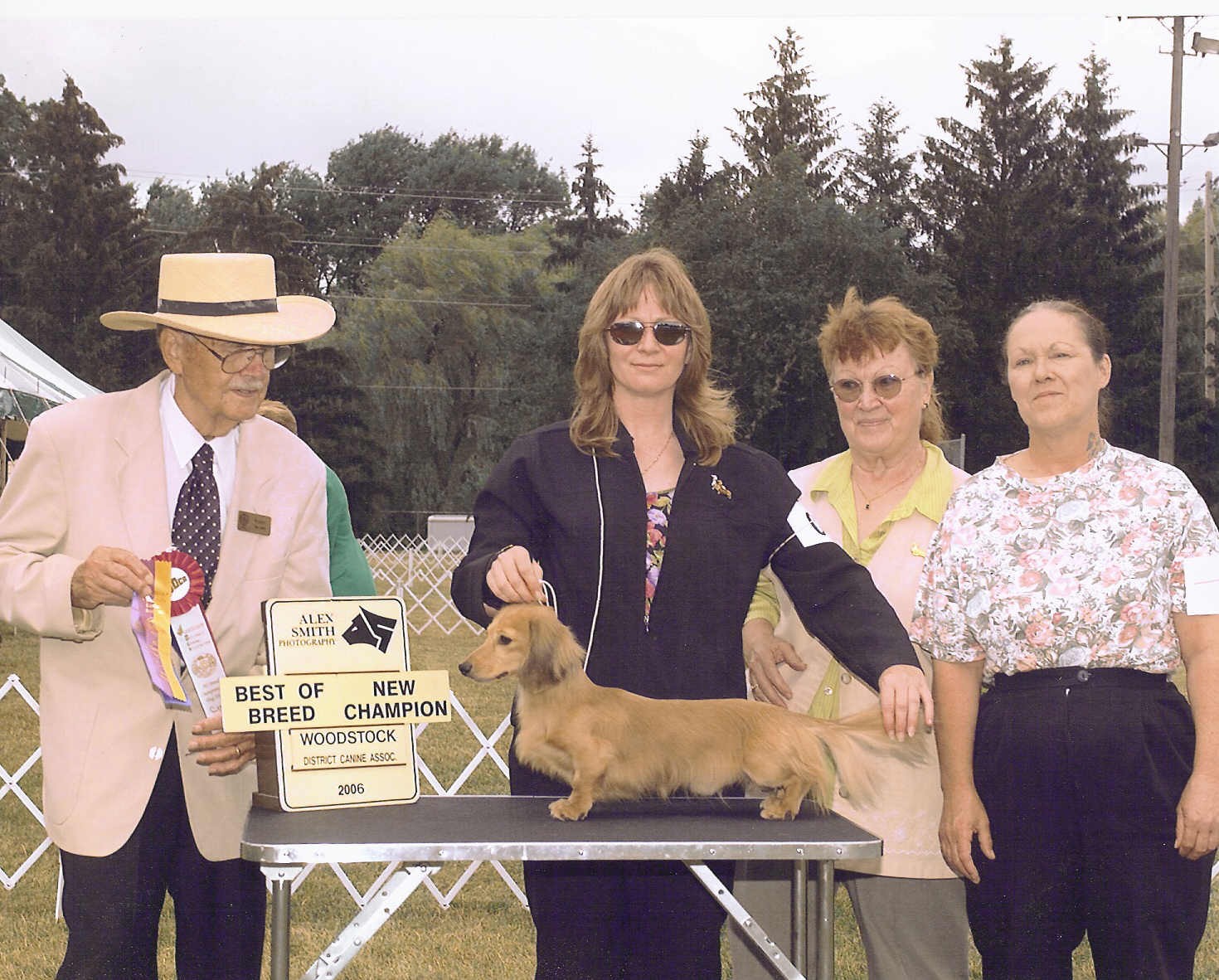 Can CH Sniffntells Wroyal Sparkle ML Male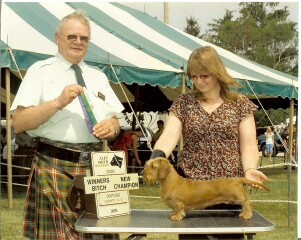 CAN CH SNIFFNTELLS CRIMSON ROSE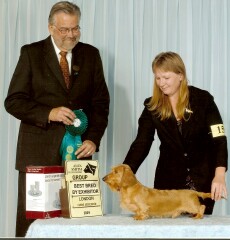 GROUP 1ST IN BEST BRED BY EXHIBITOR
CAN CH SNIFFNTELLS WEE SINGIN COWBOY
no pictures my be used or altered with out owners permission